WALKING STICK Lion Wooden Carved Walking Stick Cane Elegant Hand Carved Wooden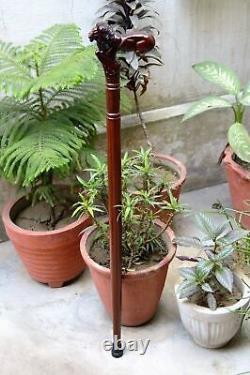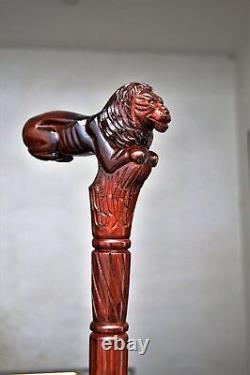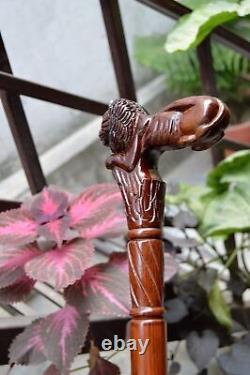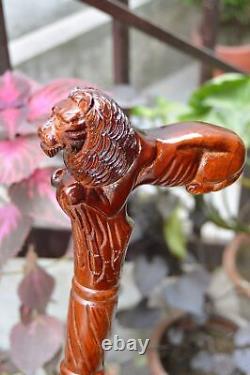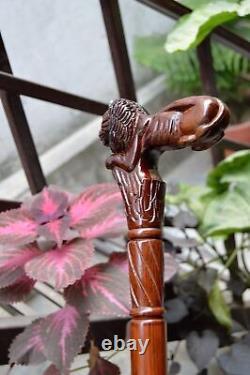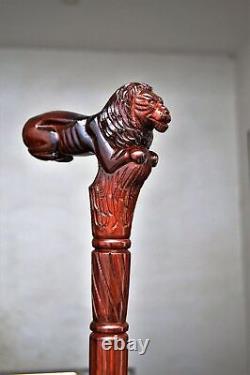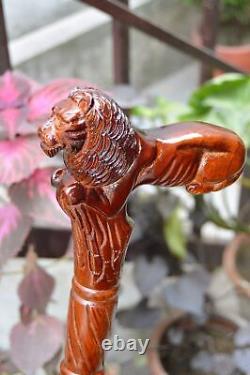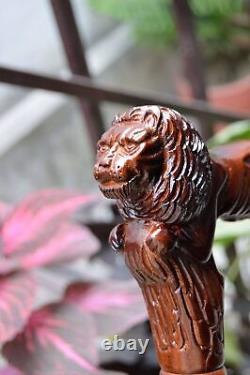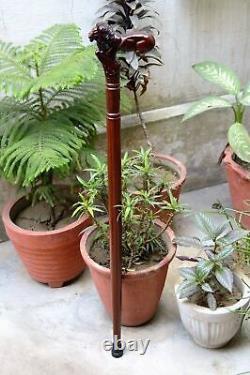 Lion Wooden Carved Walking Stick Cane handmade wood crafted comfortable handle hand carved cane for man & woman Best Gift For Adult's. SIZE: up to 37 inches / 94 cm in length.
SUPPORTS: up to 240 lbs. USE: unisex, well for right-hander ONLY (if you need left hand version - ask me). HANDLE MATERIALS: Solid ASH wood. SHAFT MATERIALS: Solid OAK or ASH wood. Finish: As Shown In Picture.
Consist of three parts: the handle connected with the shaft using 8 mm thread rod. Introducing our exquisite collection of hand carved wooden canes and walking sticks, meticulously crafted to blend elegance, functionality, and timeless charm. Each piece is a true work of art, showcasing the beauty of natural wood grain and intricate carvings that are sure to capture attention and admiration. Our artisans pour their passion and craftsmanship into every detail, resulting in unique designs that reflect both traditional and contemporary styles. From vintage-inspired canes with polished finishes to rustic walking sticks featuring natural bark handles, our collection offers a wide range of choices to suit different tastes and preferences. Experience the comfort and support our walking sticks provide with their ergonomic handles, expertly shaped for a firm grip and smooth stride. Whether you require a cane for assistance or seek a statement accessory, our handcrafted wooden canes are designed to cater to your needs. For collectors, we offer antique-style canes with classic charm, as well as limited edition pieces that add exclusivity to your collection. Customizable options allow you to personalize your walking stick with engravings or unique motifs, making it a cherished heirloom or a thoughtful gift for someone special. Crafted from sustainable wood, our canes embody our commitment to eco-friendly practices, ensuring a harmonious balance between nature and artistry. The floral carvings and hand-painted details on select pieces add a touch of elegance and beauty, transforming your walking stick into a true masterpiece. Whether you are an outdoor enthusiast in need of a sturdy companion or a discerning individual seeking a one-of-a-kind accessory, our hand carved wooden canes and walking sticks offer the perfect blend of style and functionality.
Explore our collection today and discover the perfect walking stick to enhance your everyday journeys with grace and sophistication.

---